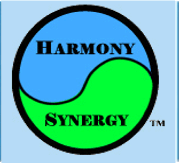 Mind Body Institute
of Chester County
Psychiatry. Psychotherapy. Mind-Body Medicine.
610 - 524 - 2444
610 - 719 - 0530
Home
Main Line Today: Best Psychiatrist (2013, 2014, 2015, 2016, 2017, 2020, 2022)
Covid-19 Message: Per health department of Pennsylvania and due to the current Covid-19 pandemic, we are encouraging physical distancing and all other pertinent hygiene and preventative precautions. We are able to provide tele-health services via HIPAA compliant audio-visual platforms. Please call our office to set up a tele-health appointment.
Welcome! At Mind Body Institute, we provide a world-class and holistic approach to mental and emotional health by using traditional scientific methods, as well as alternative options. Seeing patients that are 16 years or older, we customize treatment plans in a confidential and compassionate manner for the integration of mind and body.
Dr. Anjum Irfan, the president of MBI and a board certified psychiatrist, has been serving Chester County for over 25 years and has been named the best psychiatrist on the Main Line by several magazines and articles. Our therapists have over 15 years of experience in the treatment of mental and emotional health.
Our office is located in Exton, PA behind the Exton Square Mall.
We look forward to offering you the best treatment possible!
Main Line Today: Top Doctor