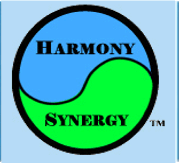 Mind Body Institute
of Chester County
Psychiatry. Psychotherapy. Mind-Body Medicine.
610 - 524 - 2444
610 - 719 - 0530
Psychiatrist & Therapists
M. Anjum Irfan, M.D., F.A.P.A (Psychiatrist)
-Nishtar Medical College, Multan (Medical School)
-Medical College of Pennsylvania (Psychiatric Residency)
-Diplomate of American Board of Psychiatry and Neurology
-Fellow of American Psychiatric Association
After completing his psychiatric residency training, Dr. Irfan moved to Chester County in 1993, and since then he has been practicing psychiatry. He has attended numerous medical and educational programs in the last 30 years to keep up with the latest research in medicine and psychiatry.
He has a special interest in client-focused practice, as well as mind-body integration and meditational yoga. In light of these interests, Dr. Irfan founded Mind Body Institute to help patients by using both biomedical and psychosocial modalities of treatment to enhance the outcome for each and every patient.
Not only has Dr. Irfan received rigorous medical and clinical training, but also he has served as the Chief of Psychiatry at the Chester County Hospital for many years where he provided consultation to his medical and surgical colleagues. In addition, he has been voted best psychiatrist on the Main Line in 2013-2020, as well as a top doctor in 2012.
In his free time, Dr. Irfan enjoys travelling, listening to music, and reading classic poetry and literature.
Nina Quinn, MA, NBCC, LPC (Therapist)
-Immaculata University (Master of Clinical Psychology)
In addition to a master's degree, Nina has earned her Pennsylvanian State License to practice as a mental health therapist. She is an active member of the National Board of Certified Counselors, as well as the American Counselors Association.
Nina specializes in cognitive behavioral therapy as well as behavioral therapy strategies for anxiety and depressive disorders. Over the years, Nina has developed a specialty working with clients who have addictive issues, anxiety and panic disorders, and mood disorders.
Nina balances her time at MBI with her home life that consists of her husband and three children.